As most of our loyal players will know, we've been the most funtastic online casino since our launch in 2009. Despite a modern redesign in 2017 and several other new changes along the way, one thing has remained the same, our logo.

After celebrating our 10th anniversary in 2019 and going into 2020 we thought our original logo deserved a modern revamp to reflect our fun and exciting online casino brand. However, we couldn't make such a huge decision on our own, we enlisted the help of our players to help us choose between our 3 logo concepts with our 'choose our logo campaign'. Our new logo, chosen by a majority of our players marks a key milestone at Slotastic as we strive for 10 more years of fun!



Our Logo History
When we launched back in 2009, we kept our logo and design fairly simple to put all our focus on the games, customer service and player experience. Despite our amateur Word Art logo, hundreds of players could look beyond this to experience Slotastic for its world-class reputation and service. In 2017 when we completed our website redesign we made some minor adjustments to the logo to modernize and update it to a higher quality.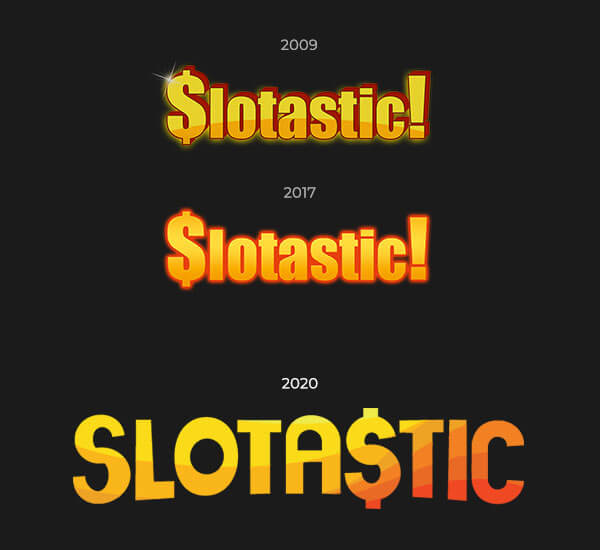 We've been operating for 10 years now and during this time we've been working hard behind the scenes to bring players a funtastic online casino brand. We've been working with industry veterans, affiliate partners as well as growing our internal team to focus on bringing a 360-degree brand that provides exceptional service, quick and secure transactions, a dedicated VIP team and loads more.

With more people in our team than ever before, we're able to provide our players with a top-notch service while taking the time to make our brand better. Our new logo is a milestone within Slotastic to toast to another 10 years of fun for our players!
Creating the Slotastic Logo
You can't think about Slotastic without the bright yellow splash of colour that surrounds it. We're known to be bright and cheerful and packed with fun, and our yellow brand image was something we've grown attached to over the years. Not only does our bright yellow theme make us stand out but it provides a warm and inviting feeling for players all across the globe.

Our internal design team incorporated a combination of yellow and orange colors within the new logo, and have created a color chart below to detail each color that was used within the logo design.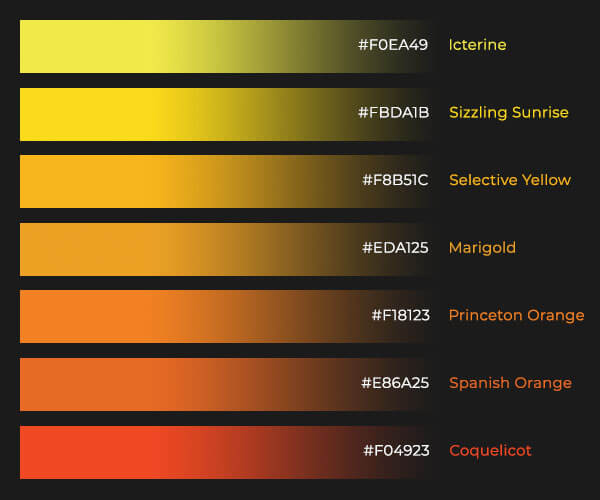 PLAY NOW