Secret Slot Categories at Slotastic
Finding your favorite selection of games just got a whole lot better at Slotastic. Using Slotastic's lobby search function you can find popular subgenres of slots that are hidden from the main games menu.

How do I access Slotastic's secret slot categories?
Are you ready to explore Slotastic full collection of exciting online slot machines?

Find your new favorite games with secret search terms that have put all of our top subgenre of slot categories to make it easier for our avid players to find. With slots for all the seasons and all the annual celebrations, there's an entire world of online entertainment waiting to be explored.

To access our secret slot categories, log in to the Slotastic lobby and use the 'Search' feature. Here you can enter one of our subgenre search terms below to find a game.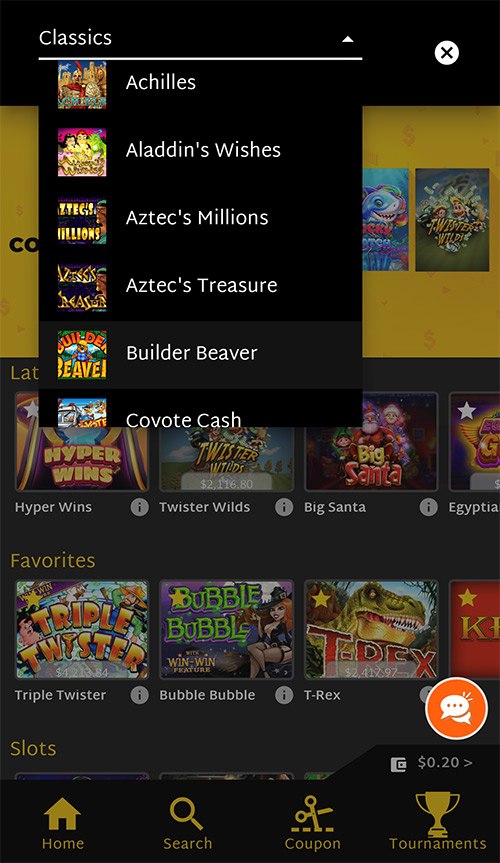 Slotastic's List of Secret Subgenres
Start exploring our vast collection of online slots today by searching for these terms in the Slotastic lobby of our mobile and instant play casino.
Action
Adventure
Asian - includes all of our popular Asian slot releases
Animals
Chinese New Year
Christmas
Classics - all of our original slot releases
Halloween
Historical - inspired by moments in history
Jackie Chan - featuring the martial arts legend himself 
Lucky - the luckiest collection of St. Patrick's Day games
Mexican
Sports
Sequels - includes the sequels to our epic slots
PLAY NOW