Explore Asia With Our Asian Slot Collection
There's a whole world out there waiting to be explored, take a trip to Asia today without even leaving the comfort of your own home. Over fifteen Asian Slots await you at Slotastic, will you discover them all?
From Shanghai to the zen gardens of Fu Chi, featuring Jackie Chan, roosters, lucky tigers and ancient dragons, everything you need to embark on your trip around Asia can be discovered on the reels at Slotastic!



POPULAR THEME: ASIAN SLOTS
Every great online slot features its own fun theme! At Slotastic we have over 200 funtastic slots each with their own unique gameplay and advanced graphics, our most popular themes include Asian, Halloween, Sports, Mexican Slots and Christmas Slots.
TOP ASIAN SLOTS AT SLOTASTIC
With over 15 Asian slots at Slotastic we understand it might be hard to choose which slot to play, so we've compiled the top Asian slot by device to get you started.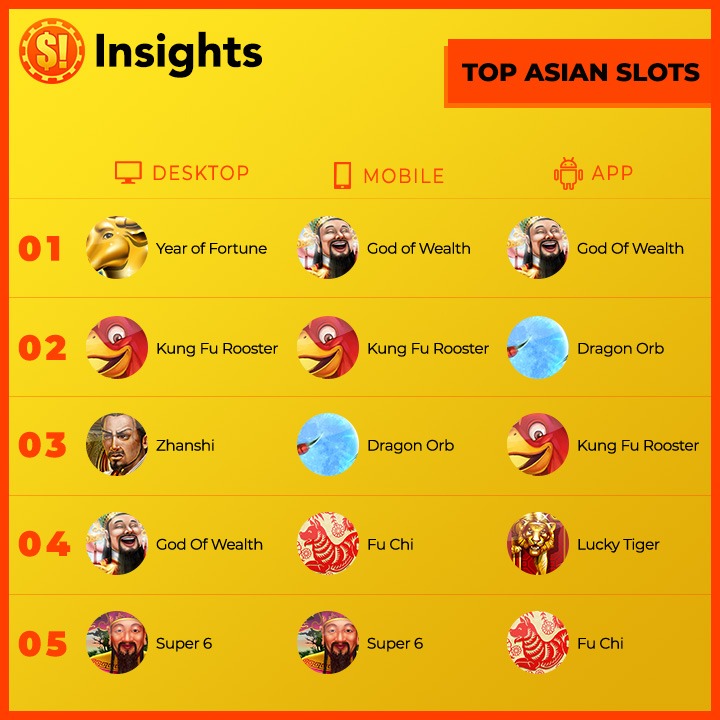 PLAY NOW